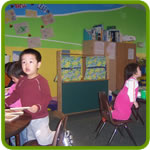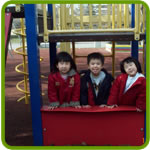 Bridlegrove Bible Chapel Day Care
Bridlegrove Day Care is a Government Licenced Centre serving the Community for over 30 years. We are an approved Canada-Wide Early Learning & Child Care (CWELCC) Centre.
Call us for more information.
Our Staff
Bridlegrove Day Care has loving, caring, and nurturing staff that provide age-appropriate early childhood education programs. Our R.E.C.E. qualified teachers are supported by Teachers' Assistants
Philosophy
- To provide our families with a healthy Christian environment
- To provide a Bible Emphasis in our daily programs
- To love and nurture each child as a part of our family
- To provide a safe learning environment
- To encourage social-emotional, academic, physical, and spiritual development
- To encourage good morals and respect for others
Hours of Operation
Five full days – 7:30 a.m. – 6:00 p.m.
Closed for Statutory Holidays
Closed at 4:00 p.m. Christmas and New Year's Eve
Please call for information about our fees