Thursday's @ 6:30pm.
AWANA, which stands for Approved Workman Are Not Ashamed (2 Tim. 2:15), is a Bible centered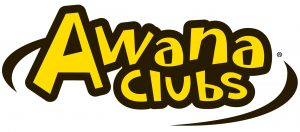 youth program for boys and girls. The objective of AWANA is to reach boys and girls with the Gospel of Christ and to train them to serve Him. This is accomplished through Scripture
memorization and bible based achievements. Here at Bridlegrove, we have two clubs – Sparks and Truth & Training.
Sparks are for children in Kindergarten through 2nd grade
Truth & Training are for children in 3rd to 6th grade
A typical meeting in each club involves a Handbook Time, Counsel Time, and Game Time.